No.1 selling souvenir at Mt.Takao.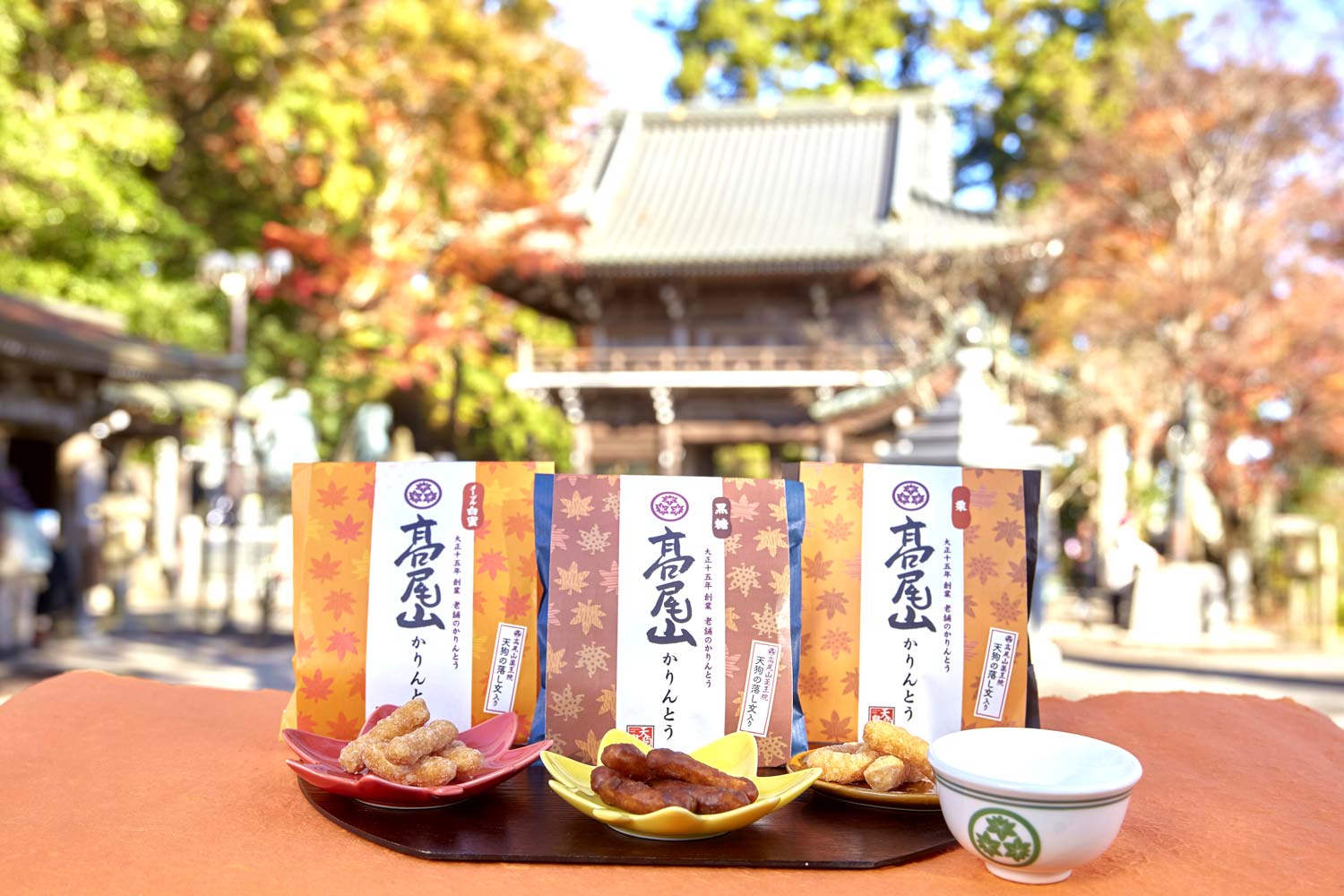 The story of Mt.Takao and Tengu
Mt.Takao started by "Takaosan Yakuoin Temple" was established in 744 on the orders of emperor Shomu as a base for Buddhism in eastern Japan.
Tengu, long-nosed demon-like beings, are a type of legendary creature found in Japanese folk stories. They are considered a type of Yokai or Shinto kami (gods). They are believed to dwell on Mt. Takao which is a sacred mountain acting as the messengers of the deities and buddhas to chastise evildoers and protect the good. They are often depicted holding a uchiwa (Japanese fan), that sweeps away misfortune and brings about good fortune.
TAKAOSAN KARINTO is a kind of sweet from long ago that imitates the nose of Tengu and is enjoyed by many people.


Japanese traditional sweet snack food "Karinto"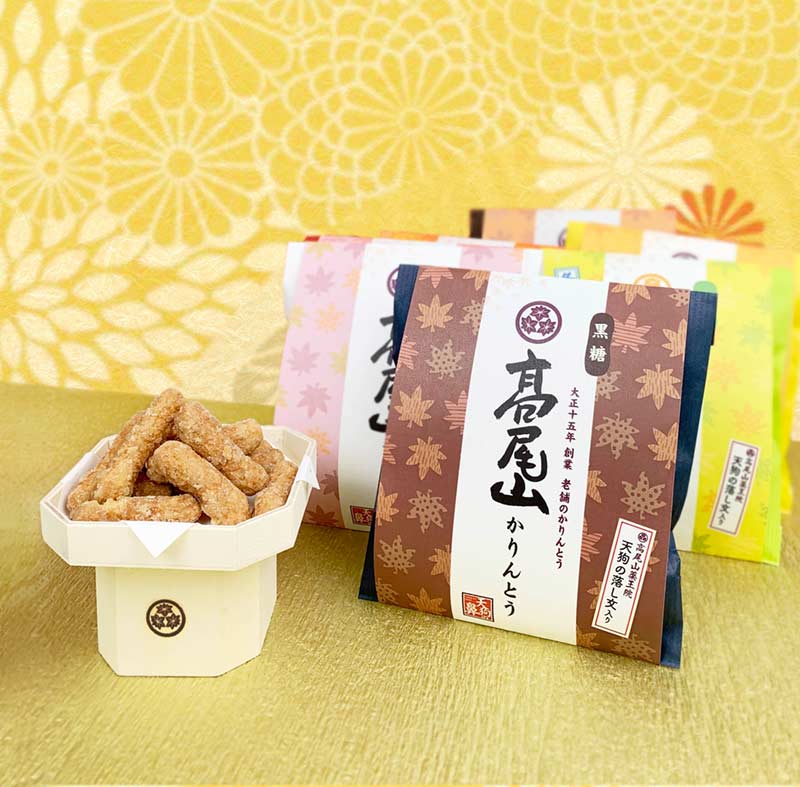 Karito is a traditional japanese snack food. It is sweet and deep-fried, and made primary of flour and brown sugar. Normally, traditional Karinto is coated with brown sugar, but TAKAOSAN KARINTO has other variations, such as maple sugar, Japanese pear, strawberry, ginger honey and more.
We are committed to the original ingredients taste and good texture. Therefore, Karinto chefs adjust the recipe according to the temperature and humidity of the day. It can not be made without professional skills.
More than 100 types Tengu's letters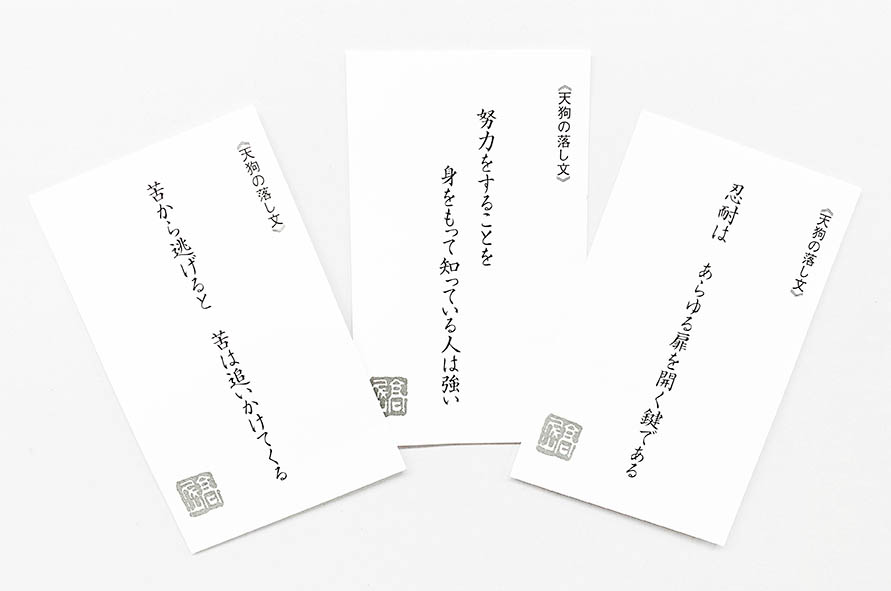 There is a little letter from Tengu in each package of TAKAOSAN KARINTO.
It is called "OTOSHIBUMI" in Japan. There are more than 100 types, please look forward to seeing what kind of word is inside when you open it.

Takaosan Yakuoin souvenir

Takaosan Yakuoin is in the middle of Mt.Takao. From Takaosanguchi Sta.(Keio Line), ride the cable car (Takao Tozan Dentetsu) from Kiyotaki Sta. to Takaosan Sta., or take the lift from Sanroku Sta. to Sanjo Sta. The temple is a 20-minute walk on the No.1 road from either the cable car or the lift.
TAKAOSAN KARINTO is sold only at the Takaosan Yakuoin temple, so it is not sold at the foot of the mountain and around the stations.
Karinto store's mark is a mark of Momiji (leaf of the Japanese maple tree).
We look forward to your visit.
Please use the No.1 road when visiting Takaosan Yakuoin temple.